Besides exporting your employee and compensation data, TalentHR also lets you create your own custom data exports. You can combine two or more values to find specific data, which you can then export in .xlsx and .csv formats.
To add a custom type of data export:
Go to "Reports" and click "Exports" (1).
Click "Add custom export" (2).
Type a Name (3) for your custom export.
Optionally, specify a Reference period (4) by adding a Start date and an End date. This will filter the results based on your domain data at the given time period.
Specify which data you'd like your custom export to include by selecting one or more options below Employee, Employment, and Compensation, or select it all (5).
Choose if you'd like your export to include information on Terminated employees and Job information changes (6).
Click "Save" (7) to save the presets for your custom export.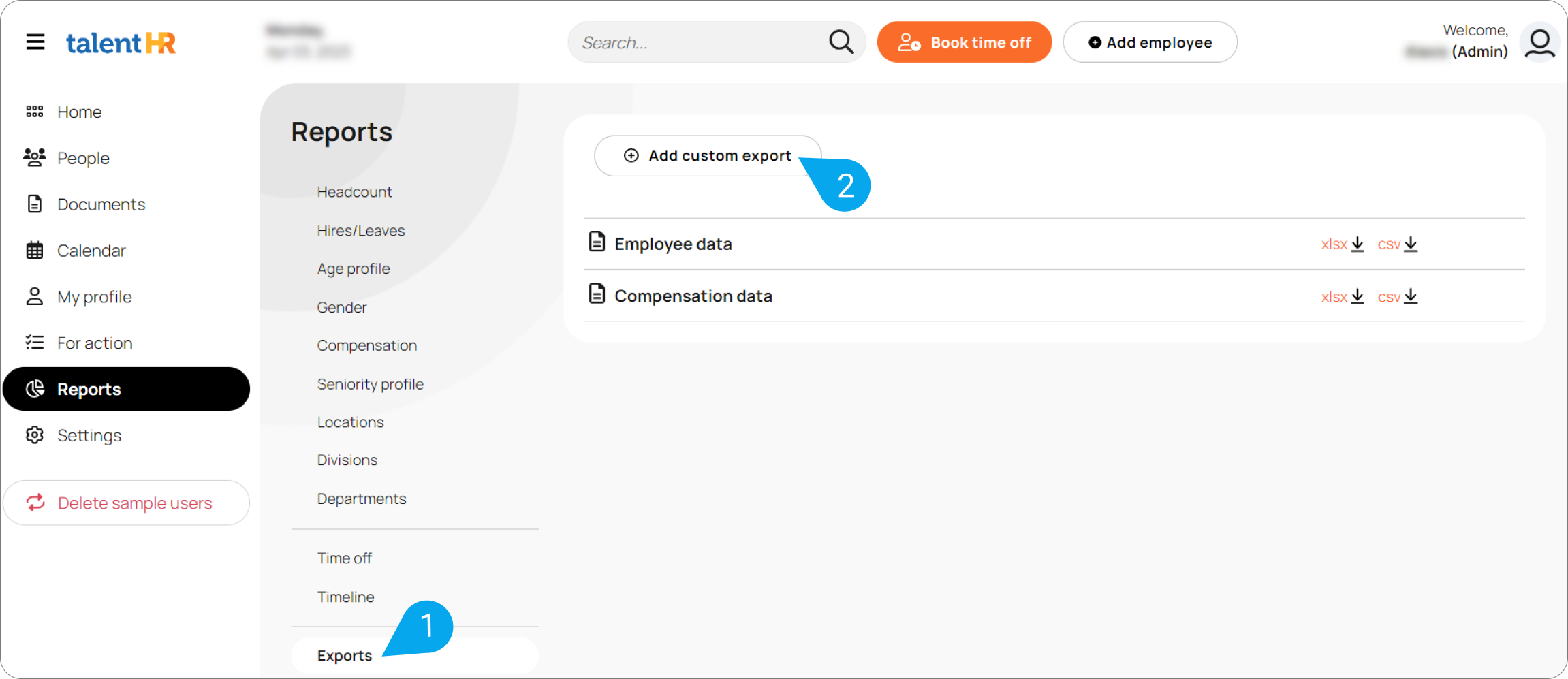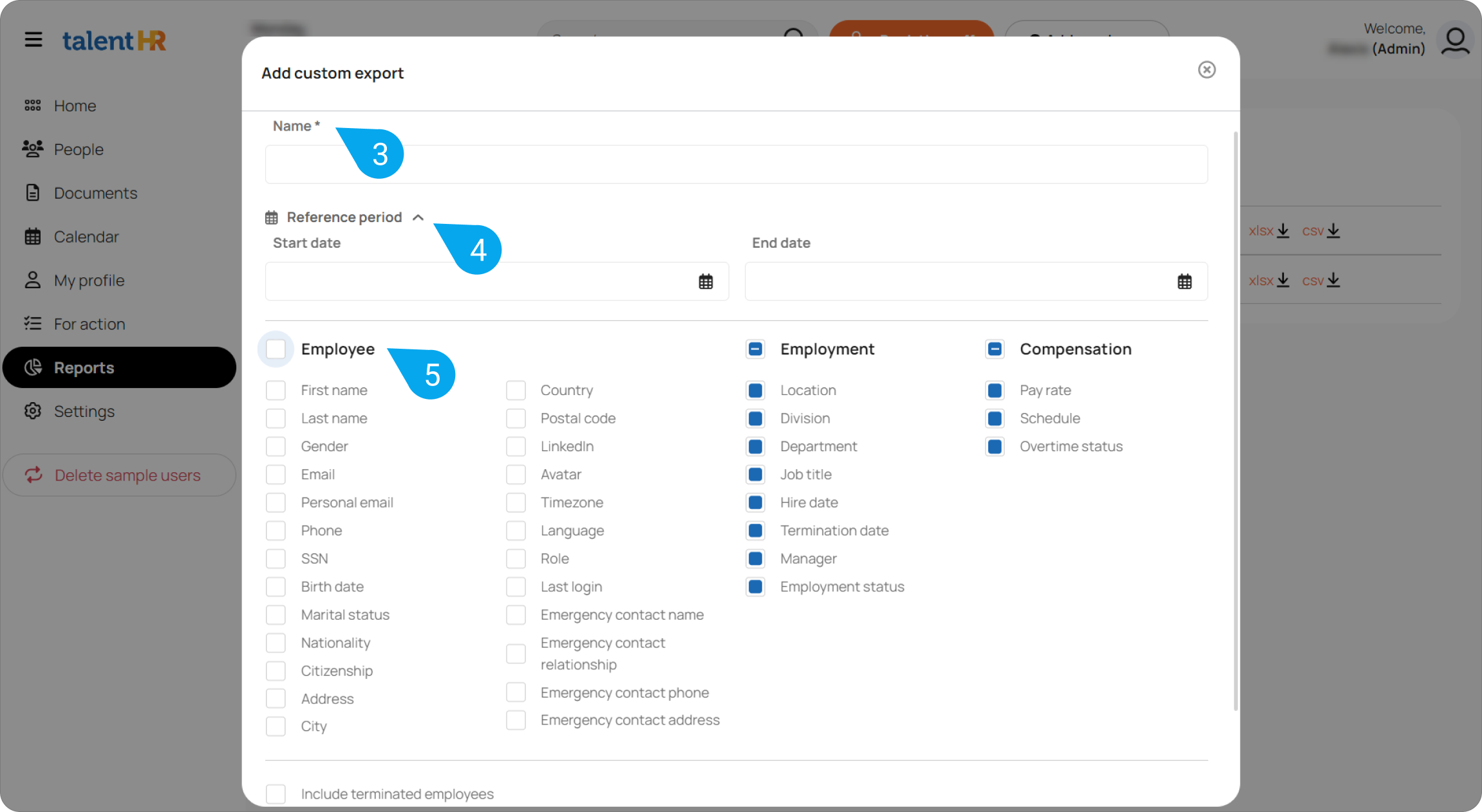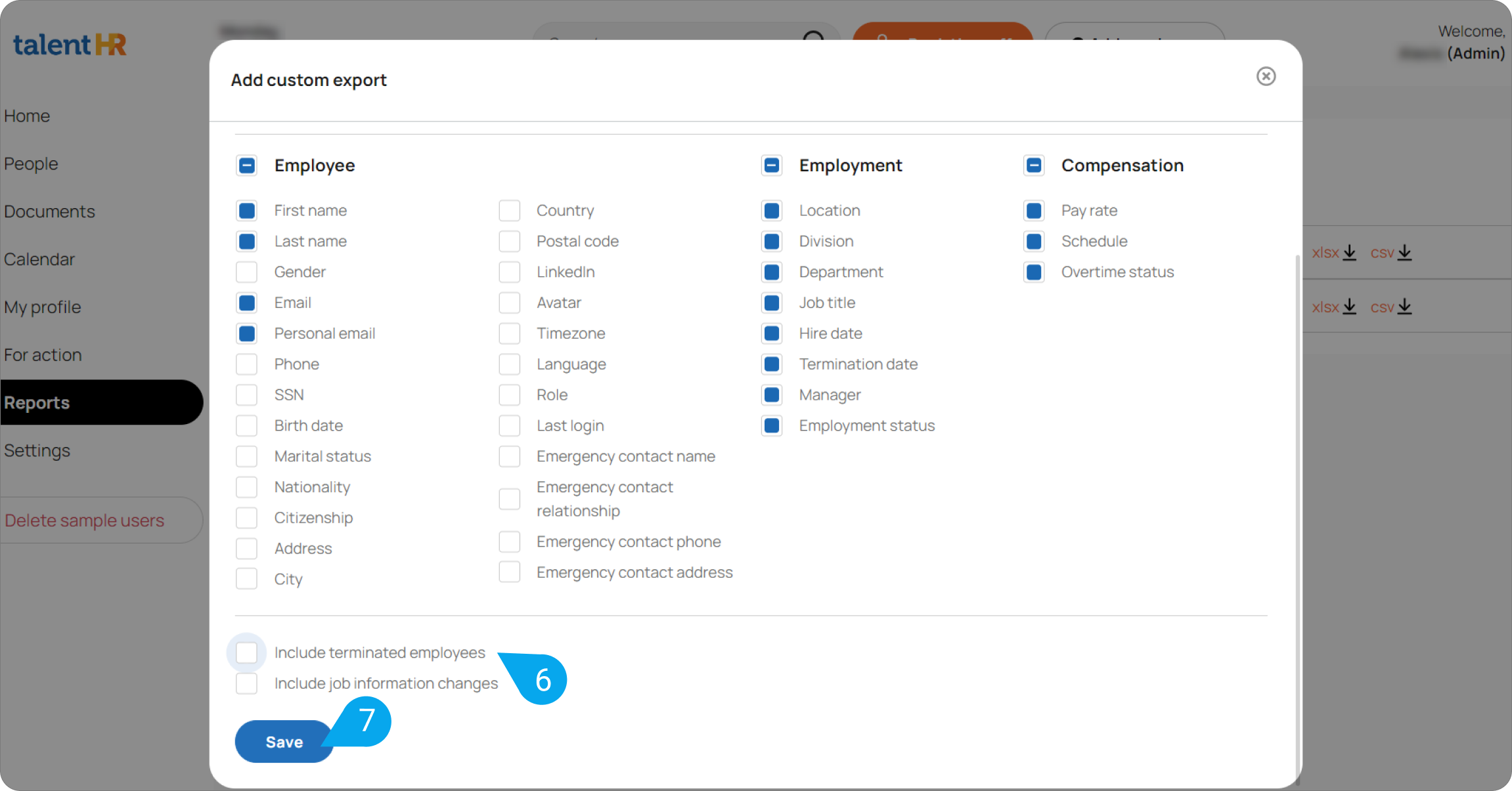 Once you've saved your settings, click the corresponding export button (8) to export your report in .xlsx or .csv format.
Use the edit and delete buttons (9) next to your custom export to edit its settings or delete it altogether.