Add or edit benefits for your employees, as well as sort them by categories.
To manage benefits:
Go to "Settings" and click "Benefits" (1).
Click "Add benefit" (2) to create a new type of benefit, or click the pencil icon (3) next to an existing benefit to edit it.
Use Smart filters (4) to narrow down results and find information about the benefits that apply to specific employees or groups of employees faster.

To add or edit benefits:
Add a name and add it to a category (1).
Specify a start date and an end date (2).
Optionally, specify a cost, cost period, currency, and describe this type of benefit (3).
Select which employees this type of benefit applies to (4). Choose "All employees" or filter by Location, Division, Department, Job title, and/or Employment status, or select a specific employee.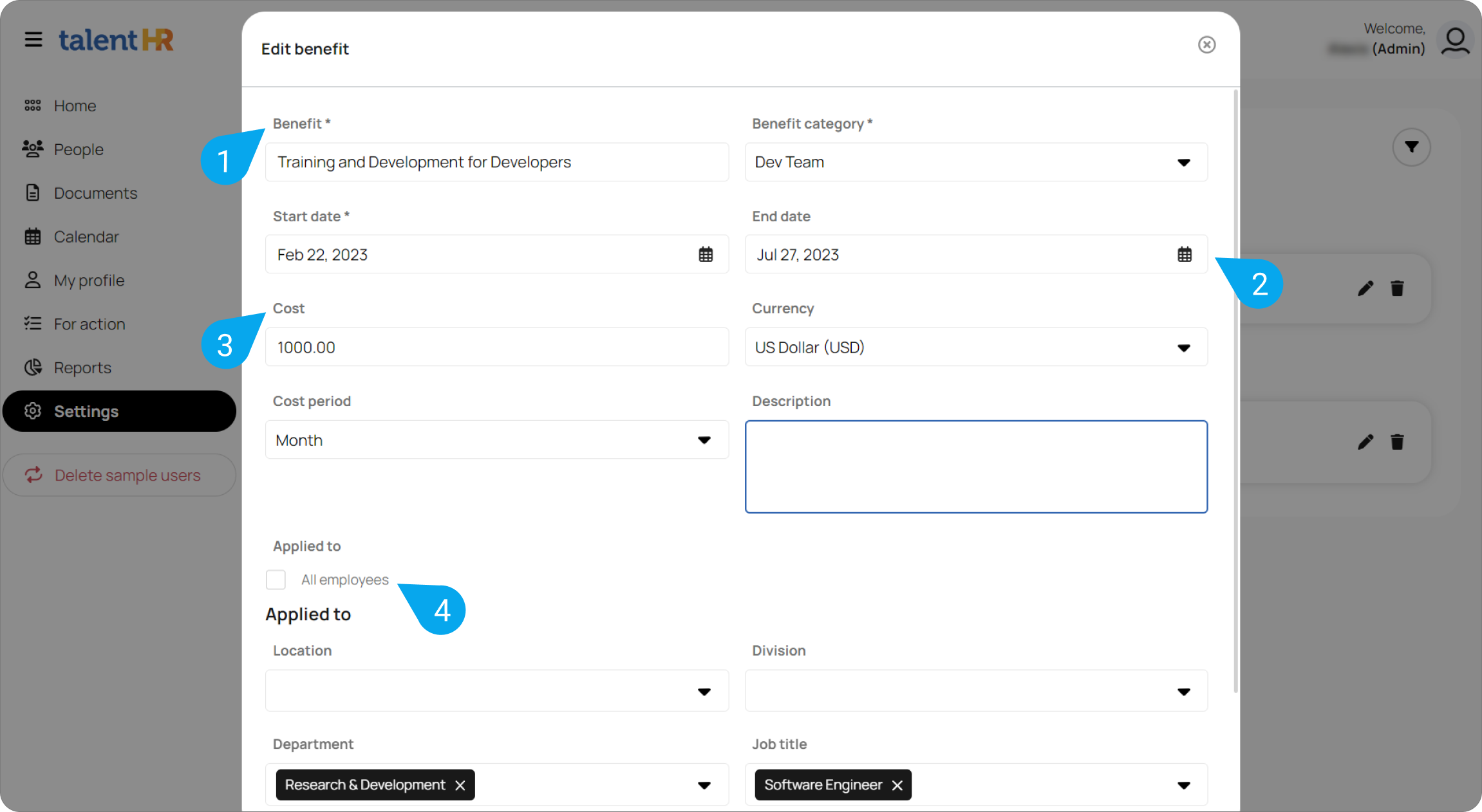 Note: You can create different categories to sort benefits. To do so, click "Add category" from the Benefits screen.