If an employee leaves your organization, you can easily terminate their employment on TalentHR as well. Also, you can log the termination of the employee in the past, if necessary and provide a reason for termination.
To terminate an employee:
Open the employee's user profile and click the "Actions" drop-down menu below the employee's profile image.
Select "Terminate employment" (1).
Schedule the date of termination (2).
Add a reason for the termination (3), if you so wish.
Type "Terminate" in the relevant field to unlock the ''Confirm'' button.
Click "Confirm" (4).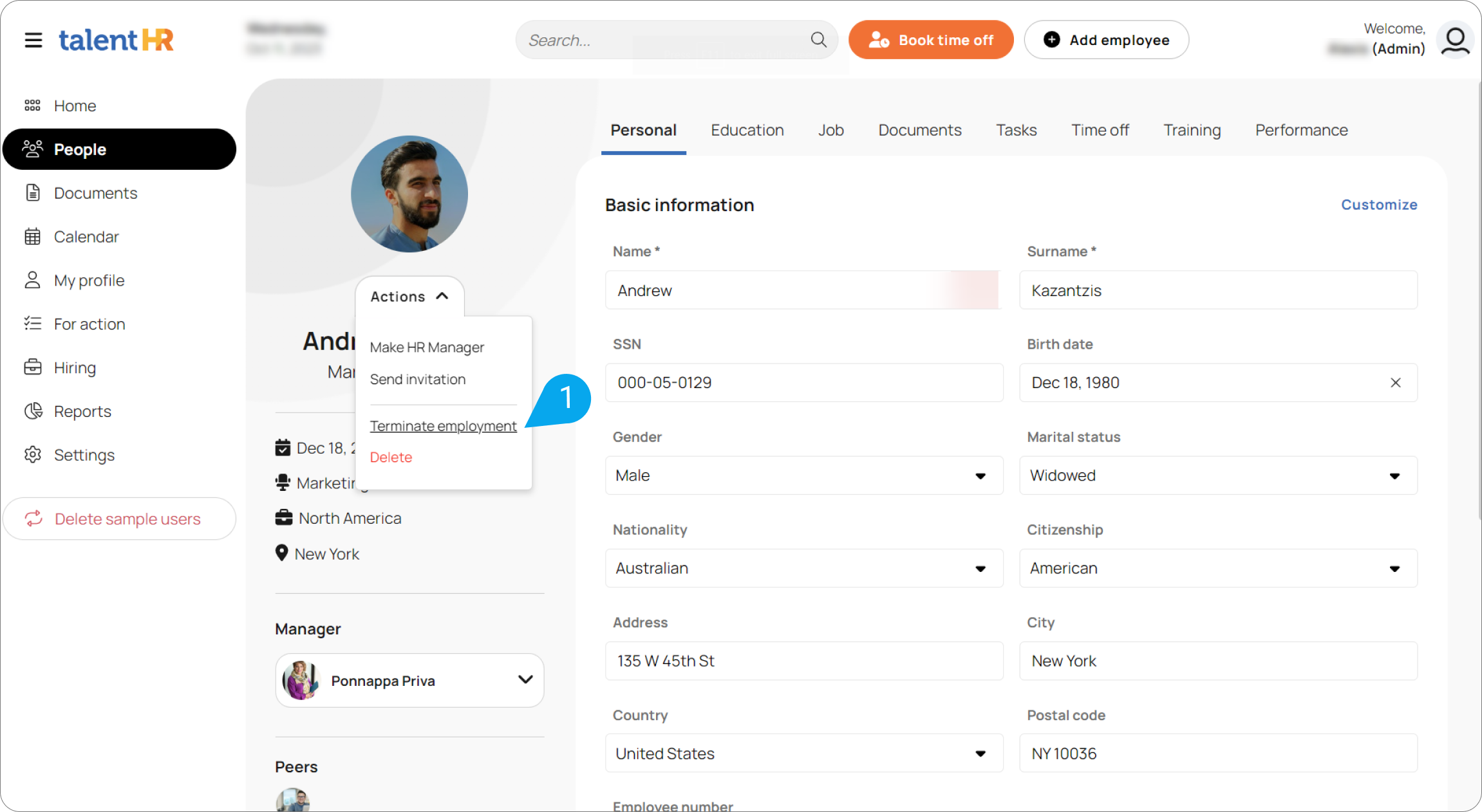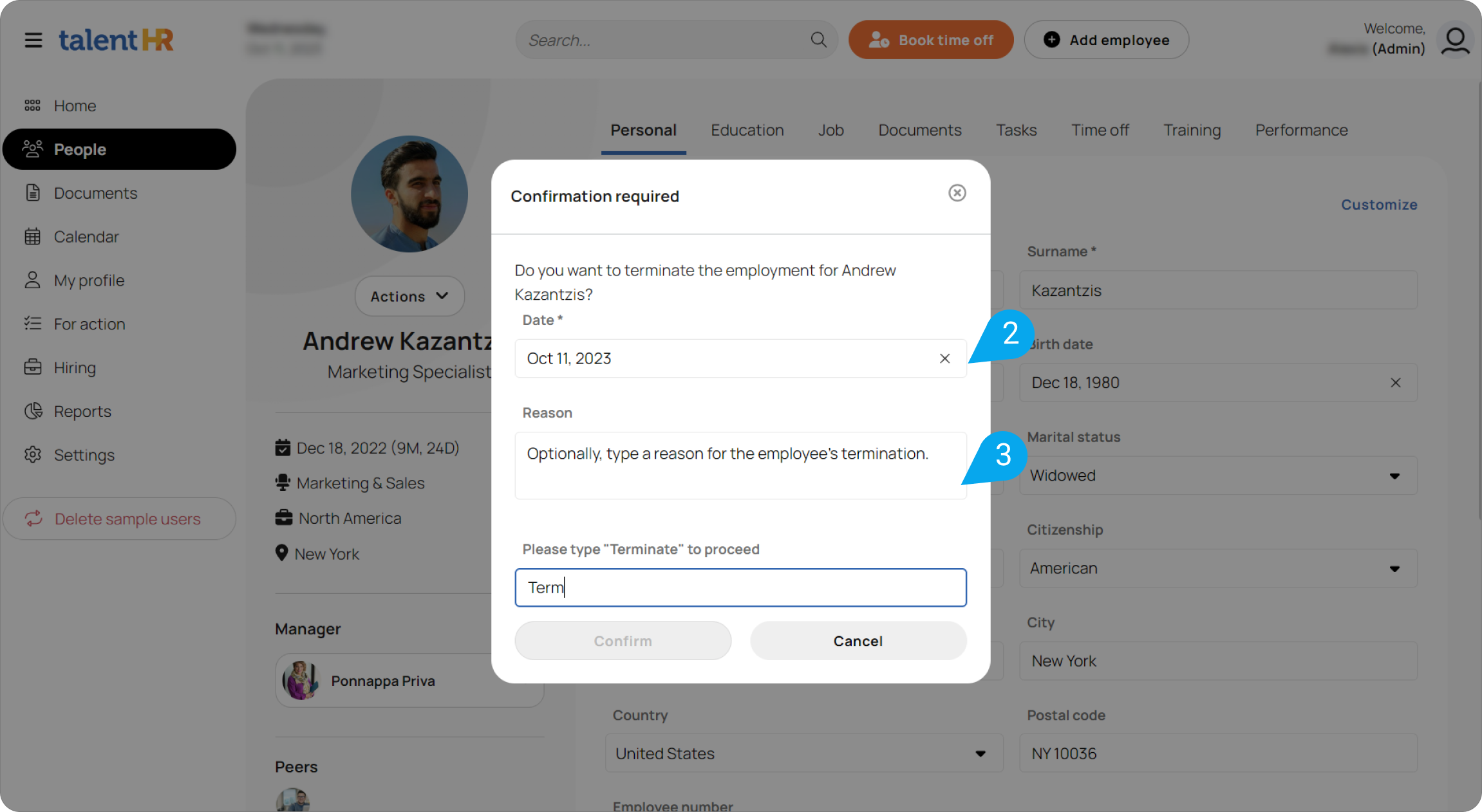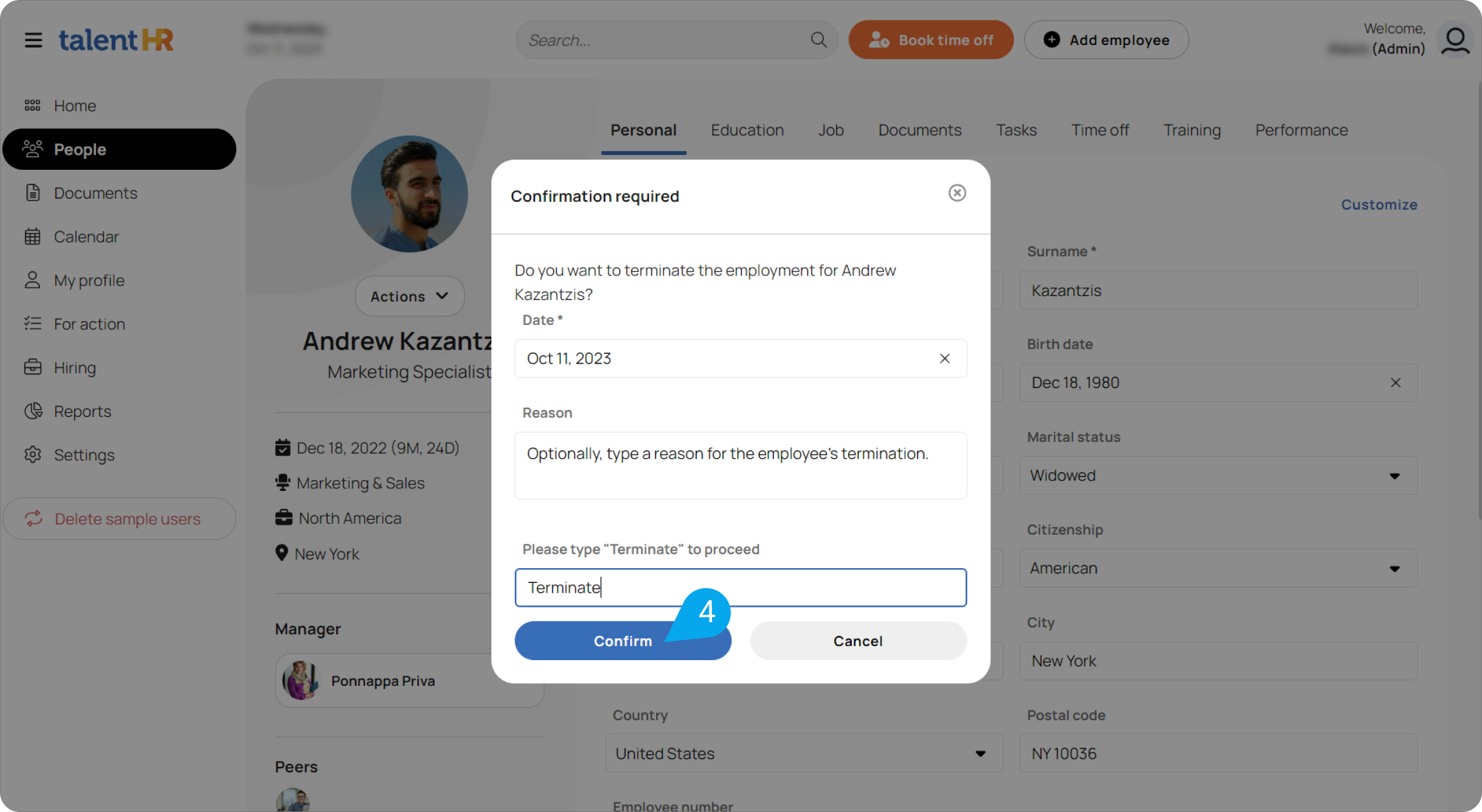 Scheduling an employee for termination some time prior to their last day can be useful. This gives them time to complete certain offboarding tasks before leaving your organization.
Please remember that terminating an employee on TalentHR is not a reversible action.