Import multiple existing employees to your TalentHR domain in .csv format instead of adding them one by one.

To import new employees:
Go to "

Add employee

"

(1)

and click "

Import

"

(2)

.

Browse your files to locate and select the .csv file, or drag-and-drop the file into the upload area (3)

.
Download your existing employees' data and use it to add the new employees for your import (4). Note that the import file must contain all the employees of your domain, including those whose user profiles were already created before your import.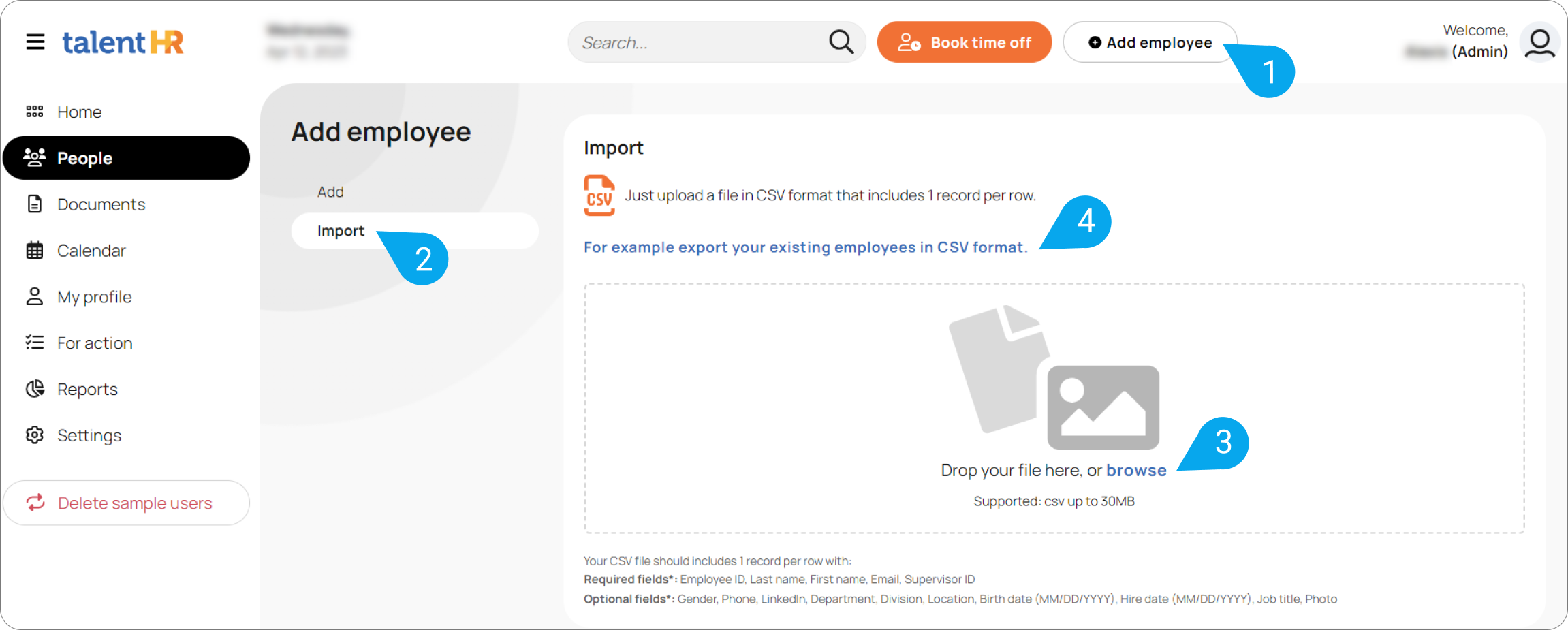 The following values are required to create the new employees' profiles: Employee ID, Last name, First name, Email, Supervisor ID. Other information can be added later.