The option to book time off is always accessible from the dashboard (1) for all employees.


To request time off, you need to:

Select "

Book time off

" from your dashboard.

Choose the type of time off (Vacation, Sick leave, WFH, Bereavement, or

other

and check your available time off per type here

(2)

.

Select the Start date and End date for your time off request

(3).

Add a note for your manager, if necessary

(4).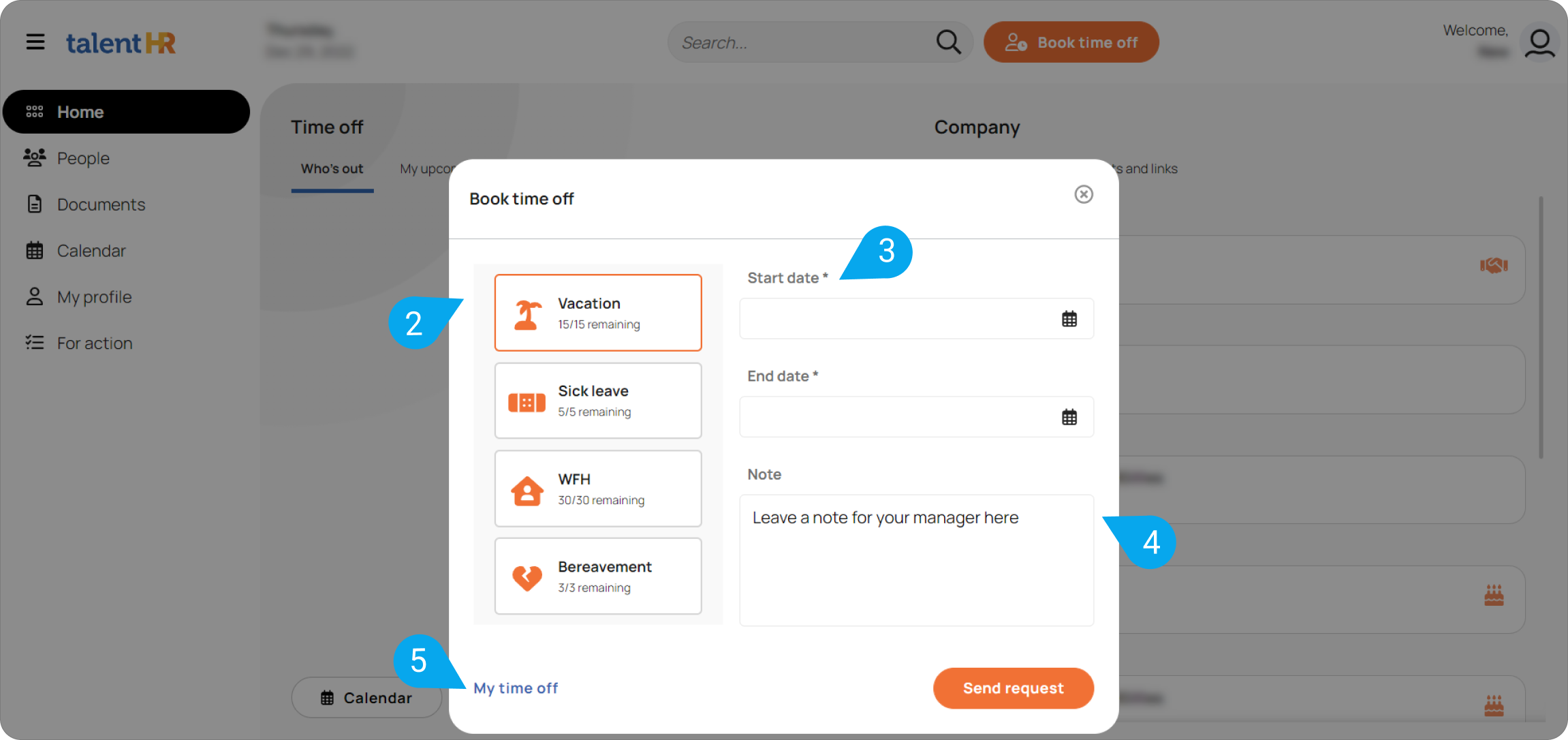 To see your available time off per type, access the "Time off" tab of your profile by clicking "My time off" (5). Access all your previous time off requests and their status in the History section.
Note: Managers may approve or reject time off requests. When a time off request is approved or rejected, you will receive an email informing you of your request's status. If your time off request is approved, you will be able to see it under the "My upcoming days off" tab on your dashboard.