TalentHR allows you to cancel any time-off request, even if it has been approved.
To cancel an approved time-off request:
Open the employee's user profile and select the "Time off" tab (1).
Find the scheduled time off you would like to cancel and click "Cancel" (2).
Click "Confirm" (3).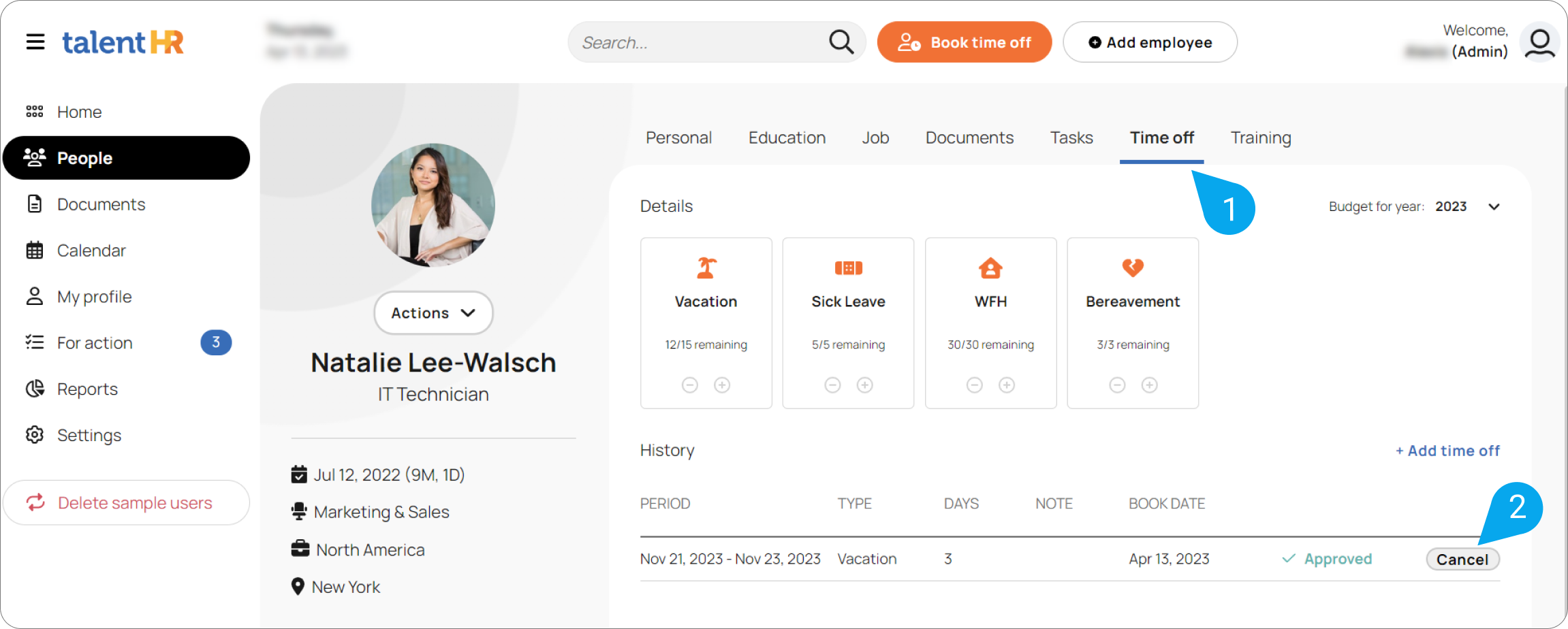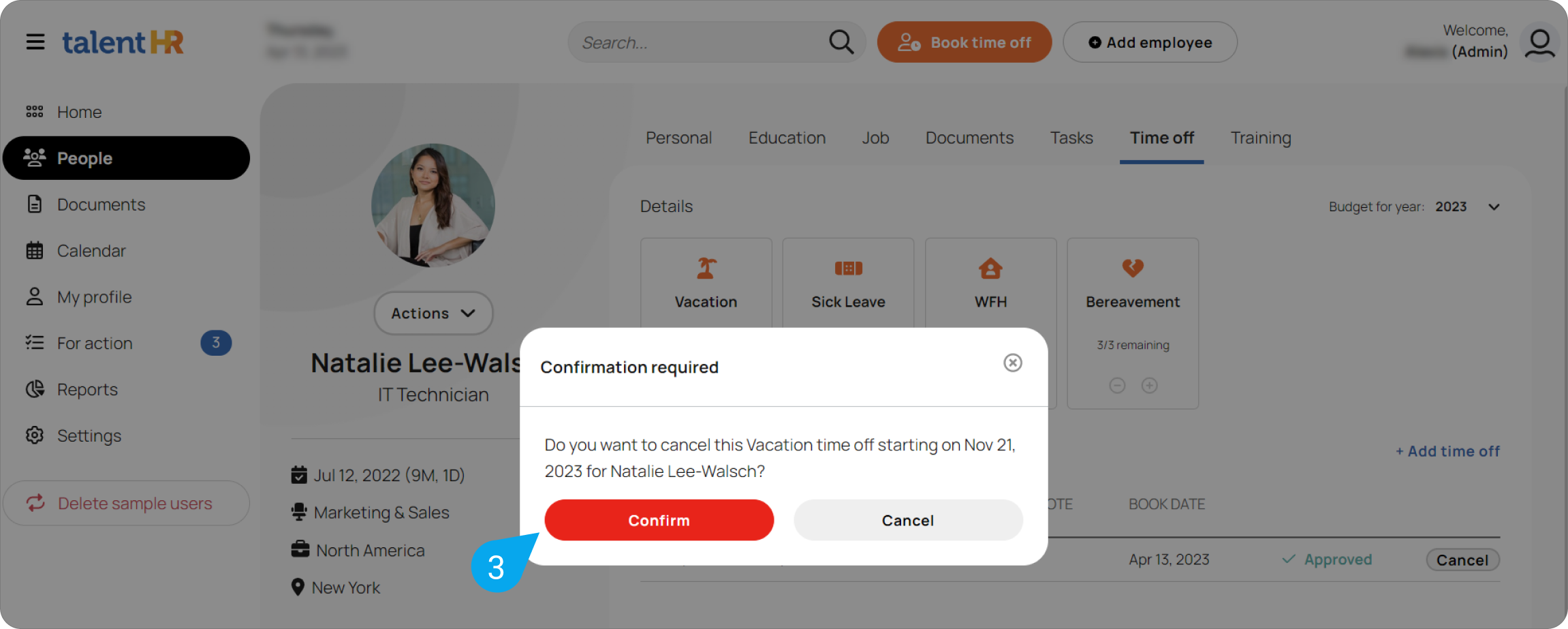 The now canceled time-off request will be flagged as such and will still appear on the employee's profile.