When a new performance review cycle begins, the employee will receive an email with a link to complete their performance review form.
If the employee completes and submits the review before their manager, the manager will be able to see their employee's performance review and vice-versa.
To complete the review as an employee:
Go to "My profile" and select the "Performance" tab (1).
Under "Reviews about me", you will see all of your performance reviews. Click "Self review" (2) to begin.
Answer the questions and select "Submit review" (3) to finish the performance review.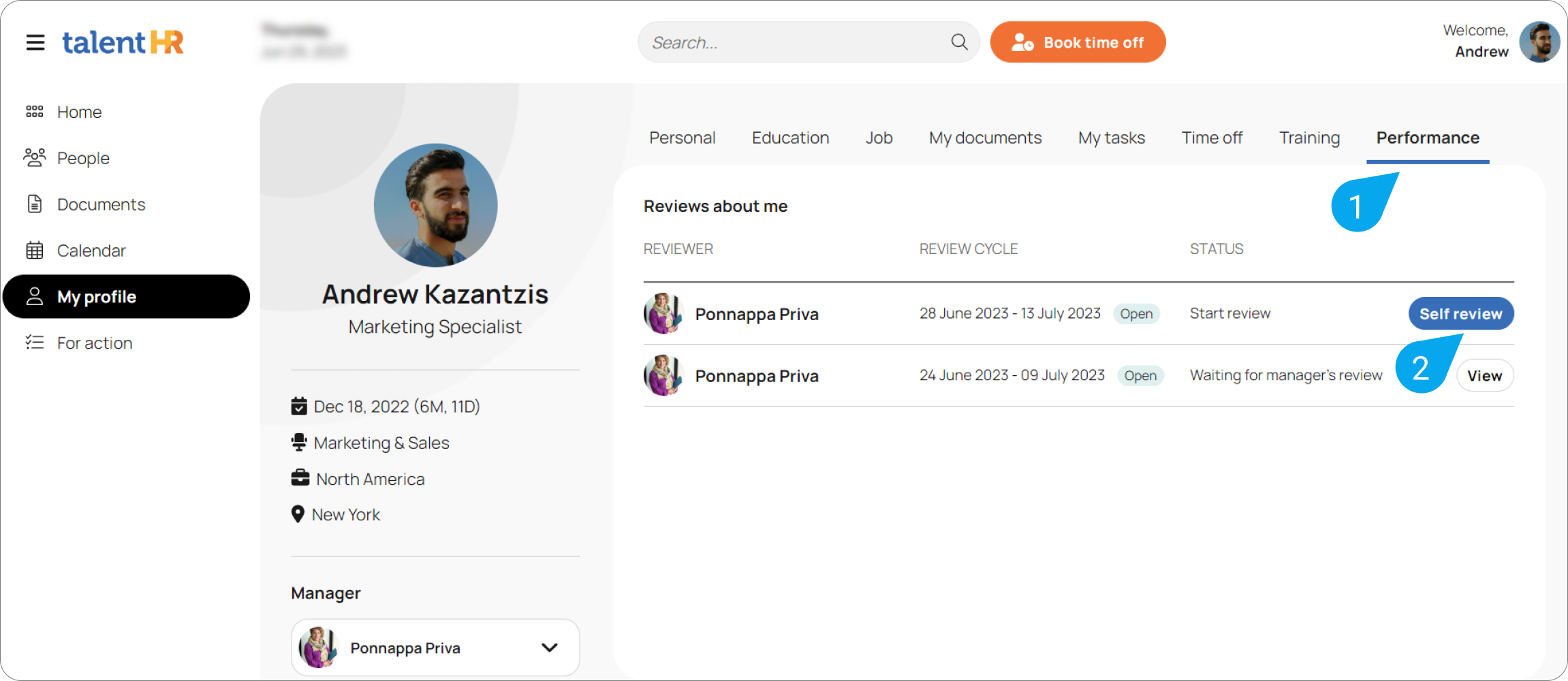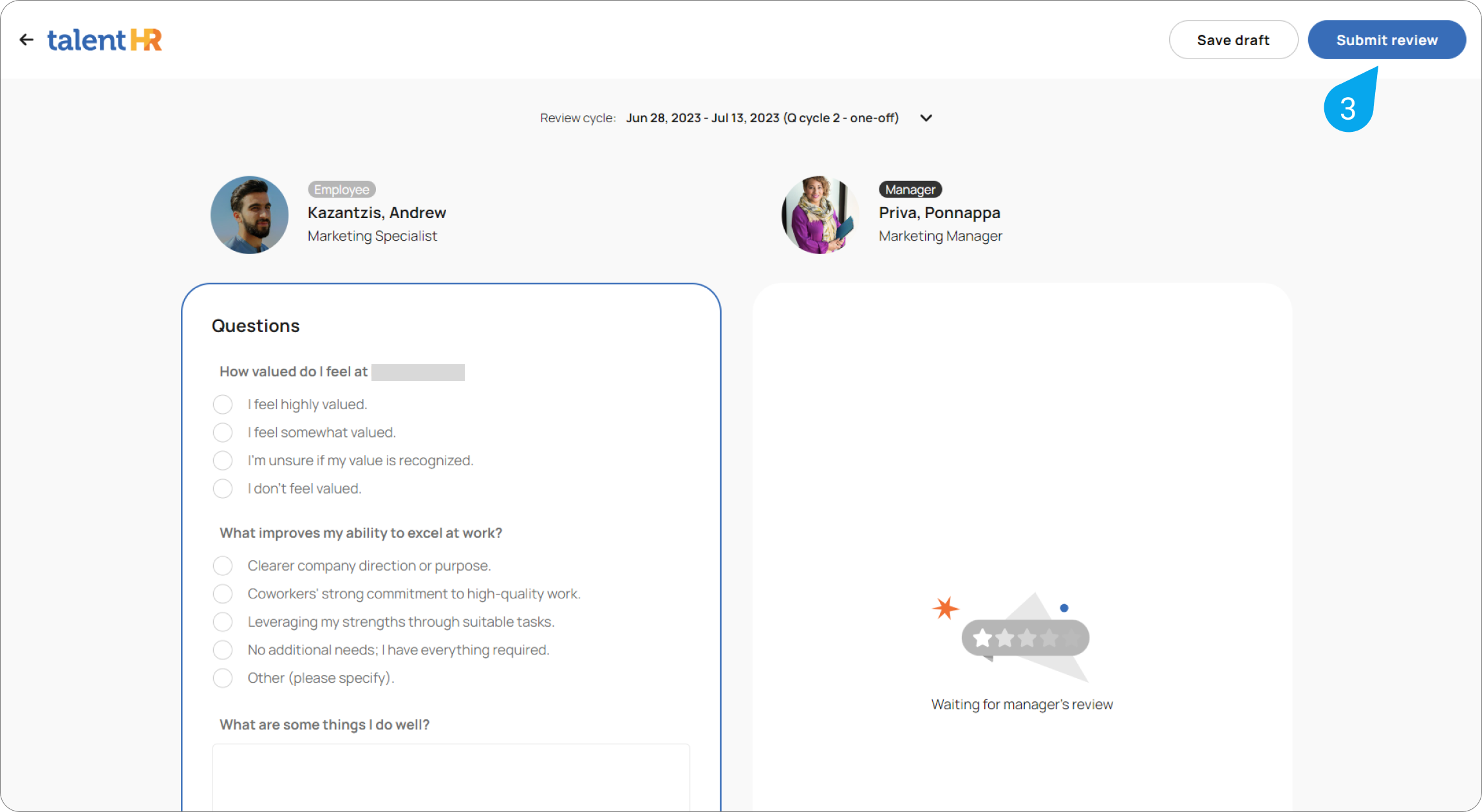 Note: View previous review cycles by clicking on the "View" button next to a cycle that you've already submitted your review for, or toggle between cycles while taking your review by clicking on the "Review cycle" dropdown button.
Note: Select "Save draft" at any point prior to submitting the performance review to save your answers as a draft. You can get back to completing the review at a later time. An employee's draft is not visible to their Manager.